This room is dedicated to civilian vehicles, in particular to cars, both racing and ordinary cars..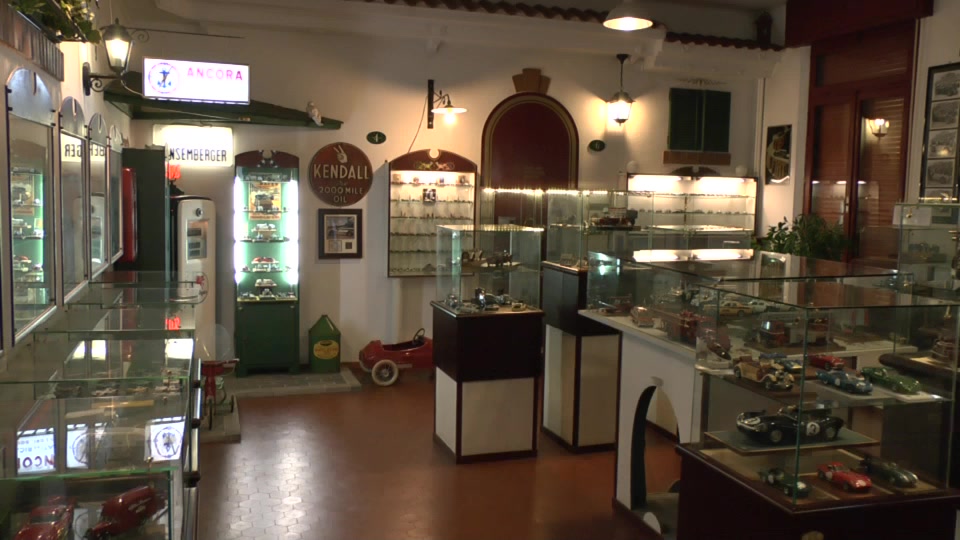 Near the petrol station, you can see a frame from Indianapolis that contains a small piece of the most famous race track in the world, the mythical Brickyard that got this name because the original racing surface of this Indy's track was made of bricks. On the walls, you can admire a large collection of 1:43 scale models of  the most important racing cars of all times.
Now, look at the showcase dedicated to Indianapolis and get a glimpse of the American  conception of "racing cars". Every model on display was built by hand and made the history of Indy.  

Take a couple of minutes to admire the 1930 Aston Martin. It is one of the most valuable models we have in our museum.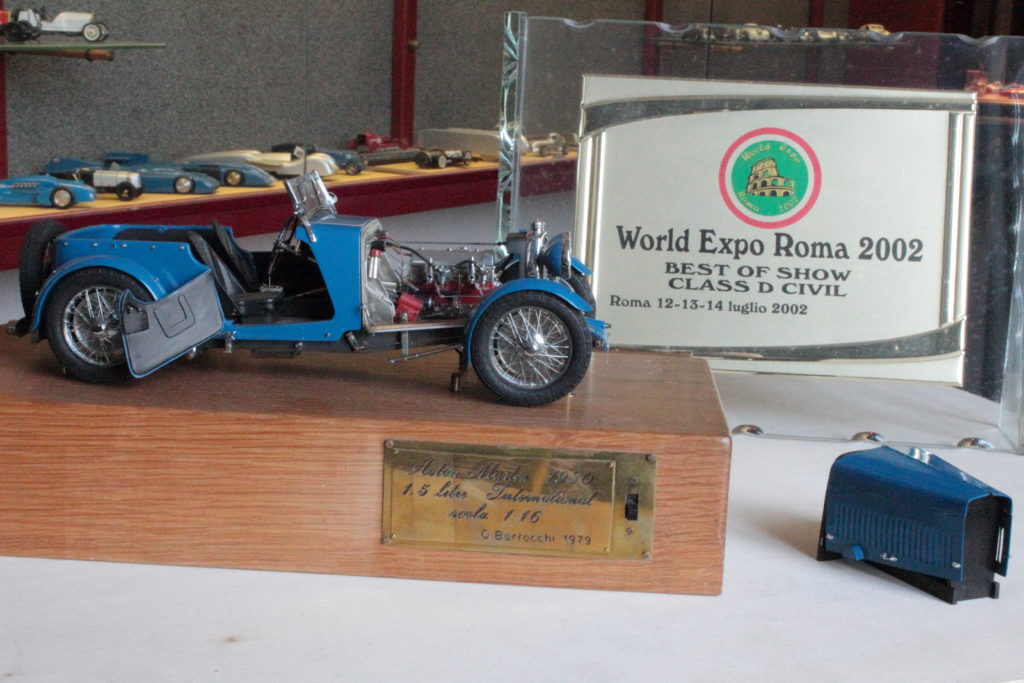 This jewel is totally self-made, with brass sheet riveted on wooden forms and turned and chromed rims. This masterpiece won the World Modeling Championship held in 2002 in Rome.
In the same showcase, on the lower shelf, you will find the famous three-wheeled Morgan. The reason behind its design is very curious: it was built on three wheels to avoid the heavy taxation that hit the car, considered to be vehicle with … four wheels.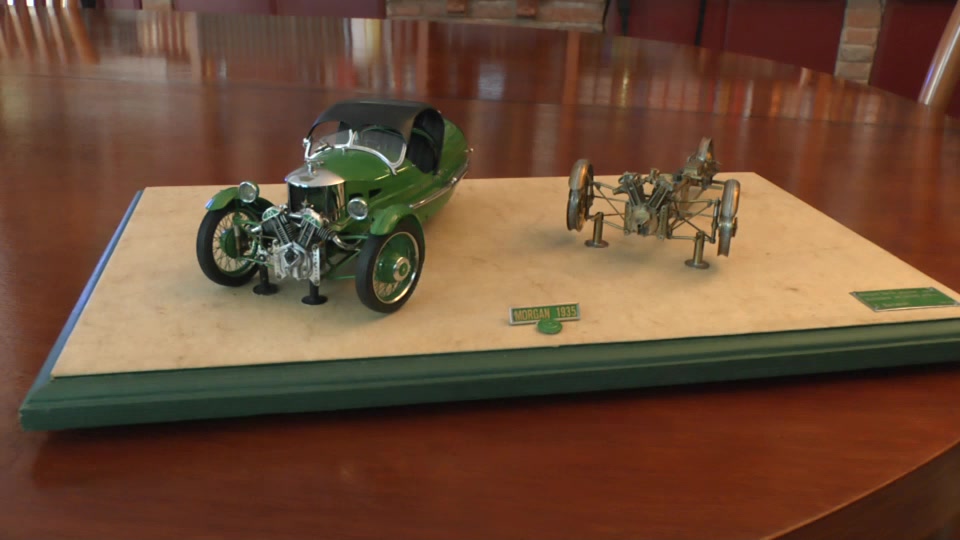 Now admire the legendary Ferrari 500 F2. This wonderful car was given by the Toschi di Vignola company to its costumer. The production of this car started on Chirstmas, 1953, and was carried out by the M.L.B. (Marchesini Luigi Bologna) company. This model was commissioned to be used in a promotional campaign of three liquors: Susetta, Cherry Brandy and Cocoa Cream. Later on, a jar of the famous Toschi cherries in liquor was also inserted. The celebrity chosen to endorse this product was the famous pilot Alberto Ascar, who became twice Formula One World Champion driving a Ferrari 500. The double shell of the car in die-cast aluminum was made by the Fonderpress foundry, located at Borgo Panigale. The Ferrari 500 F2 is a 1: 7 scale model,  it is 56 cm long and is pushed by an elastic that is twisted around the front crank. The model, in perfect condition, is one of the most sought-after collectible by vintage-toy lovers.